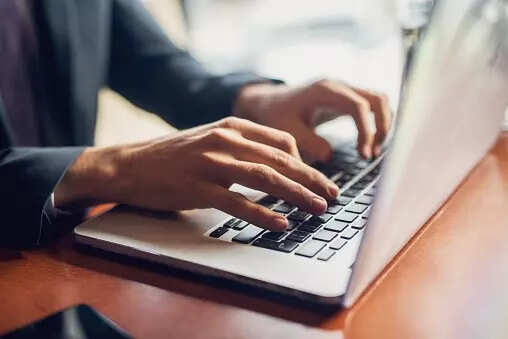 NEW DELHI: The Central Board of Secondary Education has released the CBSE registration guidelines for students, principals, and parents regarding the submission of CBSE Class 10, 12 registration forms for the 2024 board examinations.
Principals and schools have been instructed to verify that the students they recommend for registration are their own regular and bonafide students only and that no genuine student's name is left unregistered. Additionally, the CBSE added that students must be enrolled in authorised and affiliated schools, ruling out any involvement of unauthorised or unaffiliated educational institutes.
According to the board, registration of students in Class 9 and Class 11 is an important process that helps CBSE in advance planning for conducting the Class 10 and 12 exams of these students in the forthcoming year. Another crucial aspect of the registration process is to communicate the students' personal particulars to the parents so that in case there is any mistake in the personal details of the students concerned the same may be corrected immediately.
As per CBSE registration guidelines, in the case of students of Class 11, schools must ensure that students have passed and cleared all subjects/papers of their Class 10 exams and declared passed by the concerned Board. The students have passed their Class 10 exams from a recognised school education board only.
Before proceeding, all schools must first feed the information on the OASIS portal, and it is mandatory to provide the complete names of the student, mother, and father or guardian. The board further emphasised avoiding the use of abbreviations, as they could possibly create difficulties for students in the future.
All CBSE-affiliated schools are required to register themselves before proceeding with online submission. Schools must use the 'Affiliation Number' as a User ID, already available to them. The Password will remain the same as used in OASIS.
To check out the detailed CBSE new guidelines for Class 10, 12 registration for the 2024-25 session exams, students can visit the official website of the Board at
https://cbse.gov.in/
.