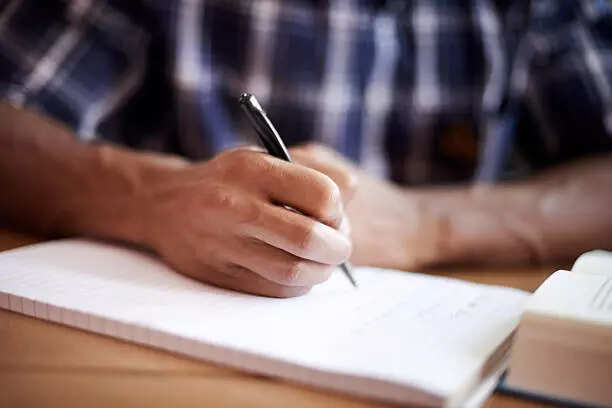 NEW DELHI: The National Testing Agency (NTA) has announced the JEE Mains 2024 syllabus today, November 2. Along with the Joint Entrance Examination Main 2024 syllabus, the agency has also released the online application forms and candidates who wish to apply for the JEE Main 2024 can visit the official website at jeemain.ntaonline.in and fill out the application.
This year, the JEE Mains 2024 syllabus has been reduced. The NTA has removed some chapters from the syllabus to align them with the NCERT curriculum for Class 11 and Class 12 students. Most of the chapters have been removed from the Chemistry.
NTA Director General Subodh Kumar Singh said that the agency had conducted consultations with all boards and based on these discussions, the expert committee was preparing the syllabus. "The revised syllabus will be notified along with the information bulletin which will be released next week along with the registration dates," he said.
The following chapters have been removed from the JEE Mains 2024 syllabus:
Topics
removed from Physics
Communication Systems
A few topics were removed from the Experimental Skills
Topics removed from Chemistry
States of Matter
Surface Chemistry
s-Block Elements
Hydrogen
Environmental Chemistry
Polymers
Chemistry in Everyday Life
General Principles and Processes of Isolation of Metals
Thomson and Rutherford's atomic models and their limitations
Physical quantities and their measurements in Chemistry, precision, and accuracy, significant figures
Topics removed from Mathematics
Mathematical Reasoning
Mathematical Inductions
A few topics were removed from Three Dimensional Geometry
JEE Mains Revised Syllabus 2024
The reduction in the syllabus is a welcome move for students as it will give them more time to prepare for the remaining topics. Students are advised to focus on the remaining topics and practice solving previous years' question papers to get a good understanding of the exam pattern and difficulty level.
The last date to submit the JEE Mains application form 2024 is November 30, 2023. Those who are interested in applying must fill out and submit the form before the deadline.
Direct Link to Apply for JEE Mains January 2024
Students are advised to study for the exam according to the revised JEE Mains syllabus 2024. The session 1 exam is scheduled to be held online from January 24 to February 1, 2024, whereas the April session of JEE Main 2024 will be conducted from April 1 to April 15, 2024, at various exam centres across the country.
For further details and information related to the NTA JEE Mains 2024, candidates are advised to keep checking the official website of the NTA.